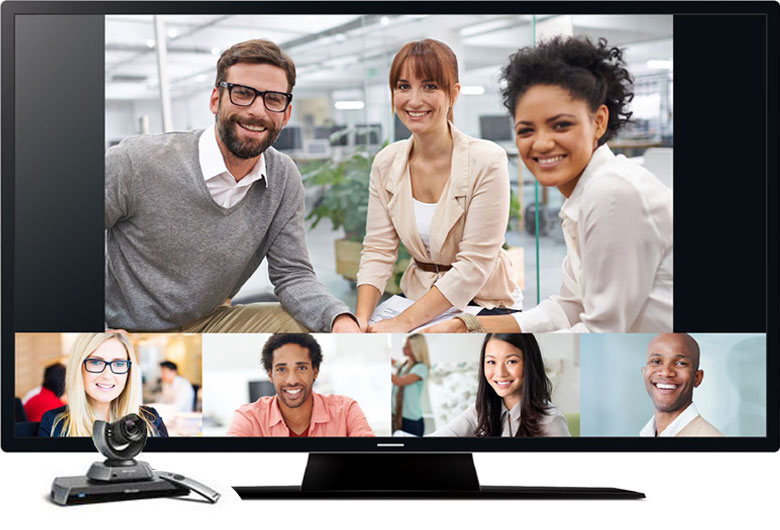 Want a connected experience for everyone in your organization from an extremely easy-to-use cloud video conferencing solution?
Only Lifesize delivers end-to-end cloud video conferencing that's as easy, as lifelike and as remarkable as meeting in person. We do it by connecting our award-winning room video systems and mobile apps to our radically simple cloud service. Now everyone, regardless of location, is just one video call away from having a seat in the meeting.
No other solution makes the conference room experience so easy, accessible and frustration free for up to 25 video participants per call. And when you consider that each participant can be either an individual or an entire conference room full of people, you can see the new possibilities of the Lifesize connected experience.
Just plug our award-winning Lifesize Icon video system to the Internet and connect it with Lifesize Cloud. From there you can invite your team to participate in your video call and join together as many people on the call as you'd like. Once Lifesize Cloud is downloaded onto a laptop and/or mobile device, users can connect to your meetings anywhere, anytime, on any device.
1000-0000-1214
Lifesize Cloud – Account Subscription
Lifesize Cloud (Host Plus) – 1 yr
Host Plus account includes 10 user, 10 permanent Virtual Meeting Room and 10 hour of recording, one-time meetings, up to 300 site max call size, Microsoft integrations, Business Hours Support, SSO. Additional Hosts @ €199/year
€1,999
VAT not Included