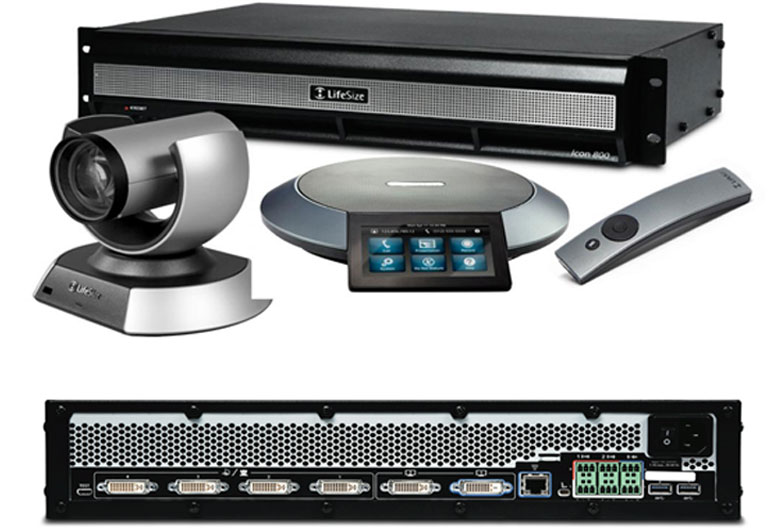 Ready for big-time meetings
Lifesize Icon 800 delivers the ultimate communication experience to auditoriums and other large meeting spaces. Designed to radically simplify video conferencing with its intuitive "heads up" UI, six-button remote and touchscreen Lifesize® Phone, Lifesize 800 offers.
Four Full HD video inputs
Two Full HD video outputs
Seven audio inputs
Four audio outputs
Two USB 3.0 data inputs
Secure connectors for server racks
With the additional video inputs the Lifesize Icon 800 provides users incredible flexibility. Connect multiple video devices, such as PTZ cameras, laptops or DVRs, as well as audio devices, such as MP3 players, to the Lifesize Icon 800 and deliver an unprecedented immersive experience.
Lifesize Icon 800 Series- Full High Definition Videoconferencing System*
Lifesize Icon 800 – 10x Optical PTZ Camera – Phone HD, Dual Display, 1080P (includes Link Adapter) – including two years of Device Software Subscription
€15,800
VAT not Included