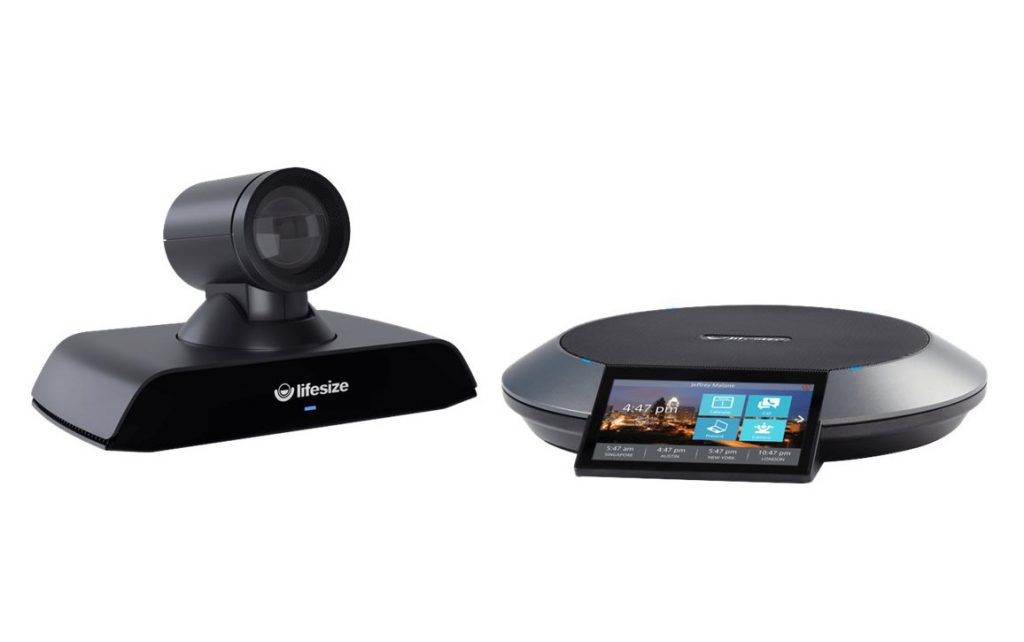 4K quality with meeting room flexibility The small to medium-sized meeting room workhorse
Designed for a range of video conference room sizes, Lifesize Icon 500 delivers stunning 4K content sharing and brilliant 4K video quality with impressive meeting room flexibility. Set up your smaller conference rooms with a Lifesize Icon 500 system and a single display, or size up to larger rooms by adding a dedicated display for full-screen presentations. Lifesize Icon 500 provides just the right mix of capabilities to fit perfectly in your office space.
The combination of Lifesize Icon 500 and the Lifesize service delivers an unprecedented communication and collaboration experience that makes it easy to extend communication beyond the meeting room so that everyone who needs to be there can be.
1000-0000-1188
Lifesize Icon 500 Series- 4K Definition Videoconferencing System*
Lifesize Icon 500 – Phone HD – including two years of Device Software Subscription
€6,800
VAT not Included